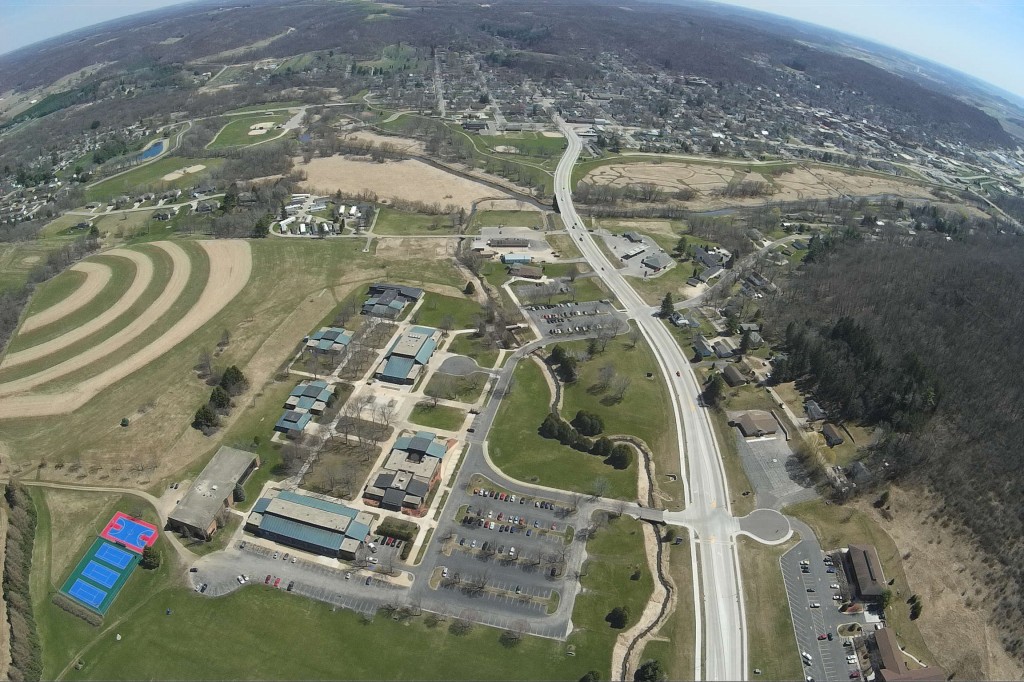 FPV is awesome. What is it? Well, basically it's a camera and video transmitter mounted on a radio controlled airplane, helicopter, or multirotor. Generally it's expensive. A GoPro can be $200 or more, video goggles are over $100 at least (often up to $300), video transmitter and receiver systems can easily be $100.
It all adds up.
But I'm cheap. (Or shall we say, frugal?) So I shopped around, and decided that it could all be done for $100. Admittedly, it's a bare-bones system, but it gets the job done, it's expandable, and works pretty darn well.
Here's how I did it: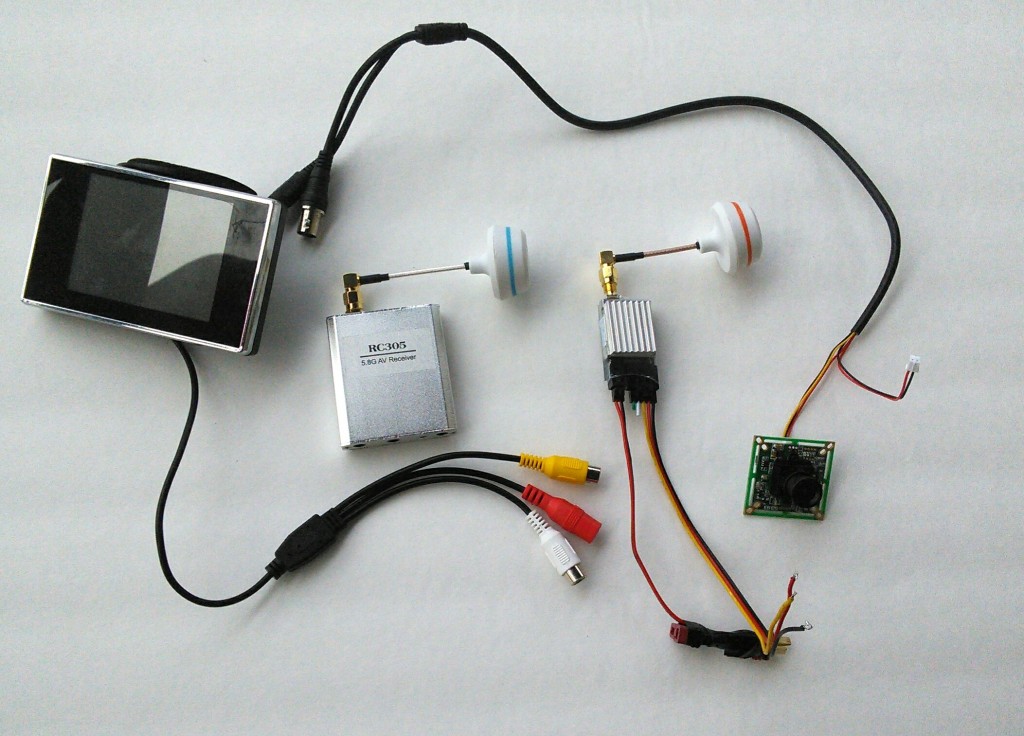 So there's all the parts. (Not counting the lenses I got out of the magnifying hood.)
Assembling all the pieces together is a topic for another post because it's not really specific to this system. The 3.5″ display by itself is really tiny, but mounted in the hood it really works well. That project is documented in a previous post.
I packaged up the entire system to be nicely portable.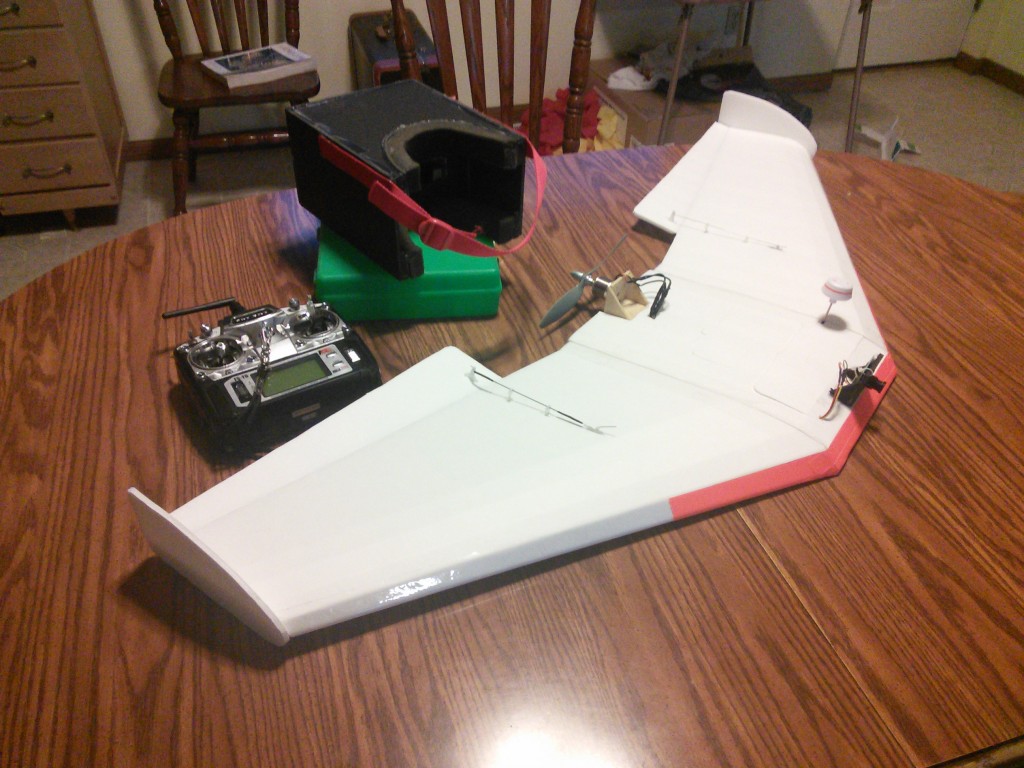 I just recently bought this video recorder: http://www.ebay.com/itm/371075684387 When it arrives, we'll have lots of videos to come!